Maine Antiques Expo
09.15.18 - 09.16.18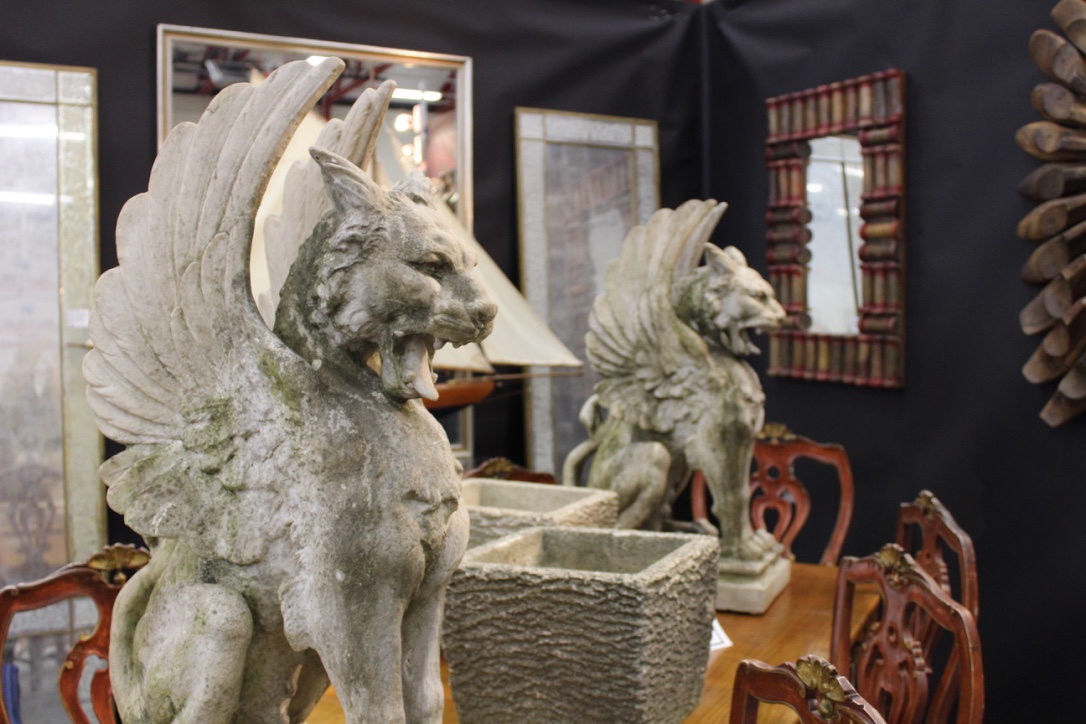 P
ortland will again host a high quality antiques show and sale. The Maine Antiques Exposition at Thompson's Point will take place on Saturday, September 15 and Sunday, September 16 at the Thompson's Point Event Center at Brick South. The show and sale will have quite an array of antiques, spanning the 18th, 19th, and early 20th centuries. There will be antique furniture, glass, china, silver, Americana, Folk Art, country antiques, fine European and Oriental porcelains, Marine art and antiques, paintings in every price range, prints, fine art, decoys, mid-century modern, paper and ephemera, rare and used books, decorative accessories and more. The show is designed to include antiques in many prices ranges, so that customers can find treasures that they love and can afford to buy. There will be approximately 60 dealers from all six New England states and from New York showing and selling this wide array of antiques.
The promoters have also arranged for free parking at Thompson's Point for all show customers. Ignore the 'Pay for Parking' signs.
---
If you are a collector of very specific things, you may enjoy some of the dealers who themselves specialize in certain areas. For example, one exhibitor deals in colored, Art and pattern glass, while another specializes in Victorian glass. There are several dealers in antique to mid-century furniture. There will definitely be the early country furniture that one expects to see in Maine, but there will also be dealers who specialize in formal American and English furniture. Jewelry and silver will be well covered where one dealer specializes in early jewelry while others deal in estate jewelry and costume jewelry. What would a Maine antiques show be without lots of Americana and folk art! There are a number of dealers who specialize in these as well as a couple of exhibitors who specialize in marine and nautical art and artifacts. Other specialties include a NH dealer in English ceramics of the 18th and early 19th centuries, a Massachusetts dealer who will have an amazing array of antique tiles, a Maine dealer in early American art and antique arms, a couple of dealers in rare books and maps, and a dealer of garden and architectural antiques and decorative items. The list goes on. With over 60 exhibitors, there is almost surely something for everyone and all tastes.
---
This year there are a couple of new additions to the show. First, there will be a shipper on premises during the show. Sure Express Worldwide of Westbrook will have people at the show to handle your packing and shipping needs. Secondly, the managers have arranged for better food and have added a cash bar this year, so you may enjoy the show while sipping your favorite beer, wine or drink. And this year the Portland Show has two great sponsors, the Maine Historical Society and Down East's newest magazine, Maine Homes by Down East. Please be sure to stop by their booth to speak to them and pick up a copy of the magazine.
---
Visitors will find the show well-rounded with an exciting variety of antiques in all price ranges and with the quality that will please everyone. The Antiques Show will be catered with lunch and snacks available. Adult admission is $8.00 each ($7.00 with the ad appearing elsewhere in this paper) and children under 12 are free when accompanied by an adult. Show hours are from 10 to 5 on Saturday and from 11 to 4 on Sunday. Thompson's Point is directly off of I-295 in Portland. From North of Portland, take Exit 5A off I-295 directly into Thompson's Point. From South of Portland, take Exit 5 off I-295 and merge right onto Fore River Pkwy. Turn left at the first light onto Thompson's Point. Again, there is no parking charge for customers of the antiques show in the parking lots at Brick South. The show is owned and operated by John & Elizabeth DeSimone of Goosefare Antiques & Promotions of Saco, Maine. For more information, call Goosefare at 800-641-6908 or visit their website at www.goosefareantiques.com.