Head North Ski Days at Katahdin Woods and Waters National Monument
March 16 - March 22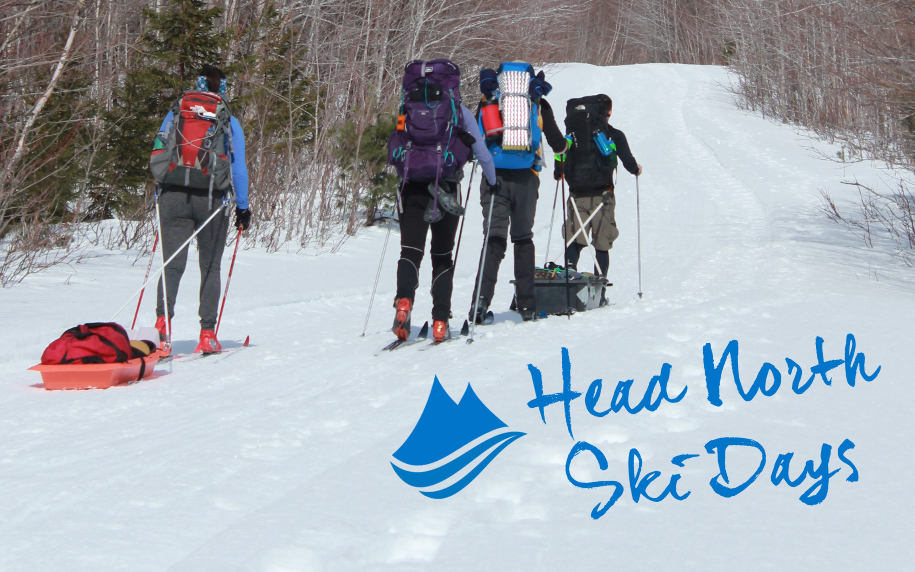 Head North Ski Days is Friends of Katahdin Woods and Waters' weeklong winter recreation event offering free XC ski equipment rentals for visitors to enjoy the beautiful terrain in the north end of the Monument.
HEAD NORTH SKI DAYS 2019
Saturday, March 16th to Friday, March 22nd
Starting each day at 10 AM
Free XC skis, boots, and poles equipment
North Gate of Katahdin Woods and Waters National Monument
2019 marks the sixth annual Head North Ski Days. From March 16th to March 22nd, join us at the North Gate (aka Matagamon Gate) where you'll find an Outdoor Sport Institute trailer stocked full of rental XC ski skis, boots, and poles, presented to you free of charge by Friends of Katahdin Woods Waters. The trailer will be open and staffed each day from 10 AM to 2 PM.
Over 16 miles (25 km) of trails throughout the north end of the Monument will be groomed courtesy of Elliotsville Plantation, Inc. (EPI). On XC skis or on snowshoes, you can explore along the shores of East Branch of the Penobscot River and head south to Haskell Pitch, the Big Spring Brook Hut, or Bowlin Camps.
Volunteers will be standing by to get you, your group, or your family trained up and ready to hit the trails. We recommend you wear warm layers, and pack yourself water, lunch, sunglasses, and sunscreen.
Snowshoers visiting the groomed trails should be careful not to tread on the grooming and whenever possible should stay to the side of the trails.
For a preview of the trails, check out the KWWNM Cross Country Ski Map. And if you'd like to check in on trail conditions, visit the Katahdin Woods and Waters Facebook.
DIRECTIONS
Visit the National Park Service's Katahdin Woods and Waters Directions page for directions to the North/Matagamon entrance or plug in the linked coordinates to Google Maps.
OVERNIGHT TRIPS
Adventurers interested in a winter backcountry overnight experience are invited to reach out to Susan Adams, Recreation Manager at EPI, for information on overnight parking and accommodations within the Monument. Susan can be reached via email at lunksoos@gmail.com
LOCAL ACCOMMODATIONS
If you're interested in exploring the Monument or surrounding communities for more than a day-tip  – which we highly recommend – be sure to check out accommodations at some of the places listed here on our website or the Katahdin Area Chamber of Commerce website.
LEARNING JOURNEYS
Students and schools are invited to join Education Coordinator Kala Rush for educational trips into the Monument from Monday, March 18th to Friday, March 22nd. Please contact Kala at kala@friendsofkww.org for more details.