Cinderella by the Maine State Ballet
March 22 @ 6:00 pm
|
Recurring Event
(See all)
One event on 03.23.19 at 6:00 pm
One event on 03.23.19 at 1:00 pm
One event on 03.24.19 at 5:00 pm
One event on 03.24.19 at 1:00 pm
One event on 03.29.19 at 6:00 pm
One event on 03.30.19 at 6:00 pm
One event on 03.30.19 at 1:00 pm
$27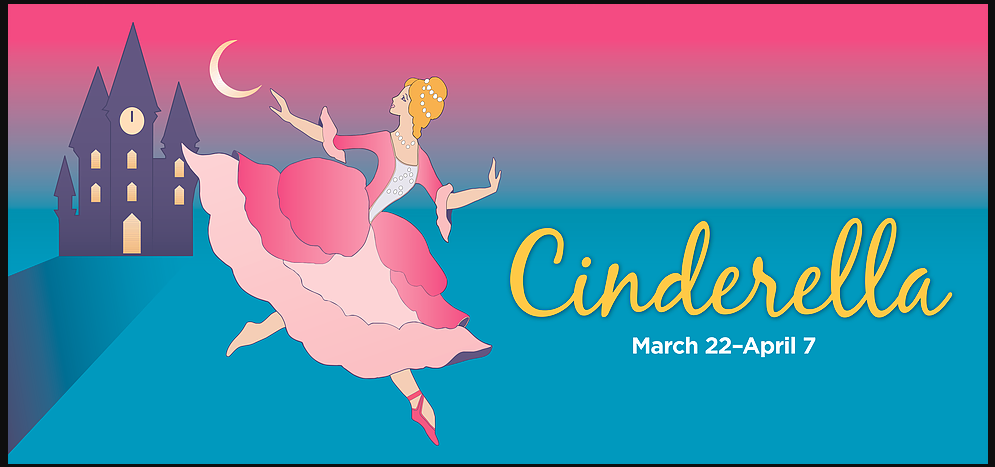 Maine State Ballet's Cinderella hews to the traditional fairytale (sorry, fans of Gus-Gus, the
pudgy mouse invented by Disney) but adds comedic flourishes. "We know children want to see
this show, so we don't make it too dark," artistic director Linda Miele says. "The stepsisters still
aren't very nice, but they're more bumbling than evil." Despite light touches, the show remains
thoroughly classical, featuring Sergei Prokofiev's 1945 score for Moscow's Bolshoi Ballet.
Associate director Gail Csoboth devised the fanciful set and costume designs, and Rhiannon and
Adrienne Pelletier, sisters who grew up in nearby Raymond, alternate nights in the title role.
Miele first choreographed Cinderella some two decades ago and it has stayed a key part of the
company's repertoire. "I think it's one of the most beautiful ballets we have," she says.
March 22–April 7. 348 U.S. Rte. 1, Falmouth. 207-781-3587.