Center for Wildlife's 2018 Holiday Bazaar
12.02.18 @ 1:00 pm - 4:00 pm
|
Recurring Event
(See all)
One event on 11.24.18 at 1:00 pm
One event on 11.25.18 at 1:00 pm
One event on 12.01.18 at 1:00 pm
One event on 12.02.18 at 1:00 pm
One event on 12.08.18 at 1:00 pm
One event on 12.09.18 at 1:00 pm
One event on 12.22.18 at 1:00 pm
One event on 12.23.18 at 1:00 pm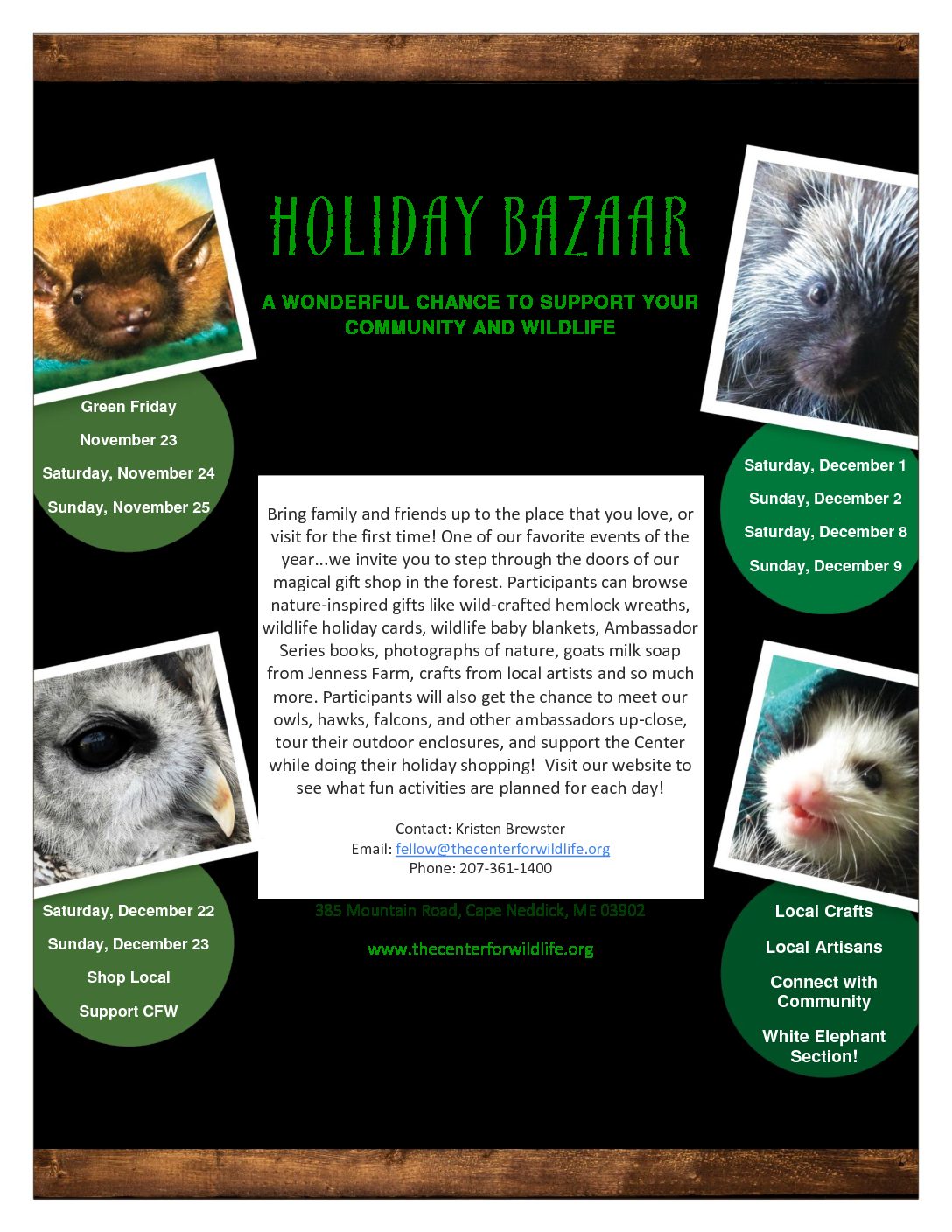 Holiday Bazaar will be taking place on Saturdays and Sundays from 1:00 pm – 4:00 pm at the Center
for Wildlife at 385 Mountain Road, Cape Neddick, ME 03902. We will also have a soft opening
On Friday, November 23 rd or "Green Friday" as we call it. Skip the crowds and hustle and bustle
and spend your time in the woods instead with your family and community. Each weekend we will
have fun activities for the whole family including local authors, crafts, and even a visit from some
special individuals from the North Pole!