BEN'S PICKS
February 2018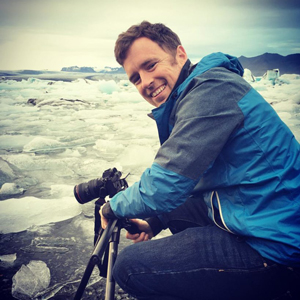 It's been a great winter for photography so far. Between the sea smoke and supermoons, colorful skies and snowstorms, we've had ample opportunities to make some unique images. I've seen some great images of local wildlife, quiet harbors, and more than a few of you have been using your drones to get some great perspectives! One of the more creative images I've seen this winter has to be this unique view by Olga Merrill. I love how she framed the islands and that sun star is the perfect counterpoint to the sculpted ice.Thanks for sharing your #mainemoments with us. Keep 'em coming.  — Benjamin Williamson, director of photography
FRESH SNOW, PORTLAND HEAD LIGHT
Photographed by Darylann Leonard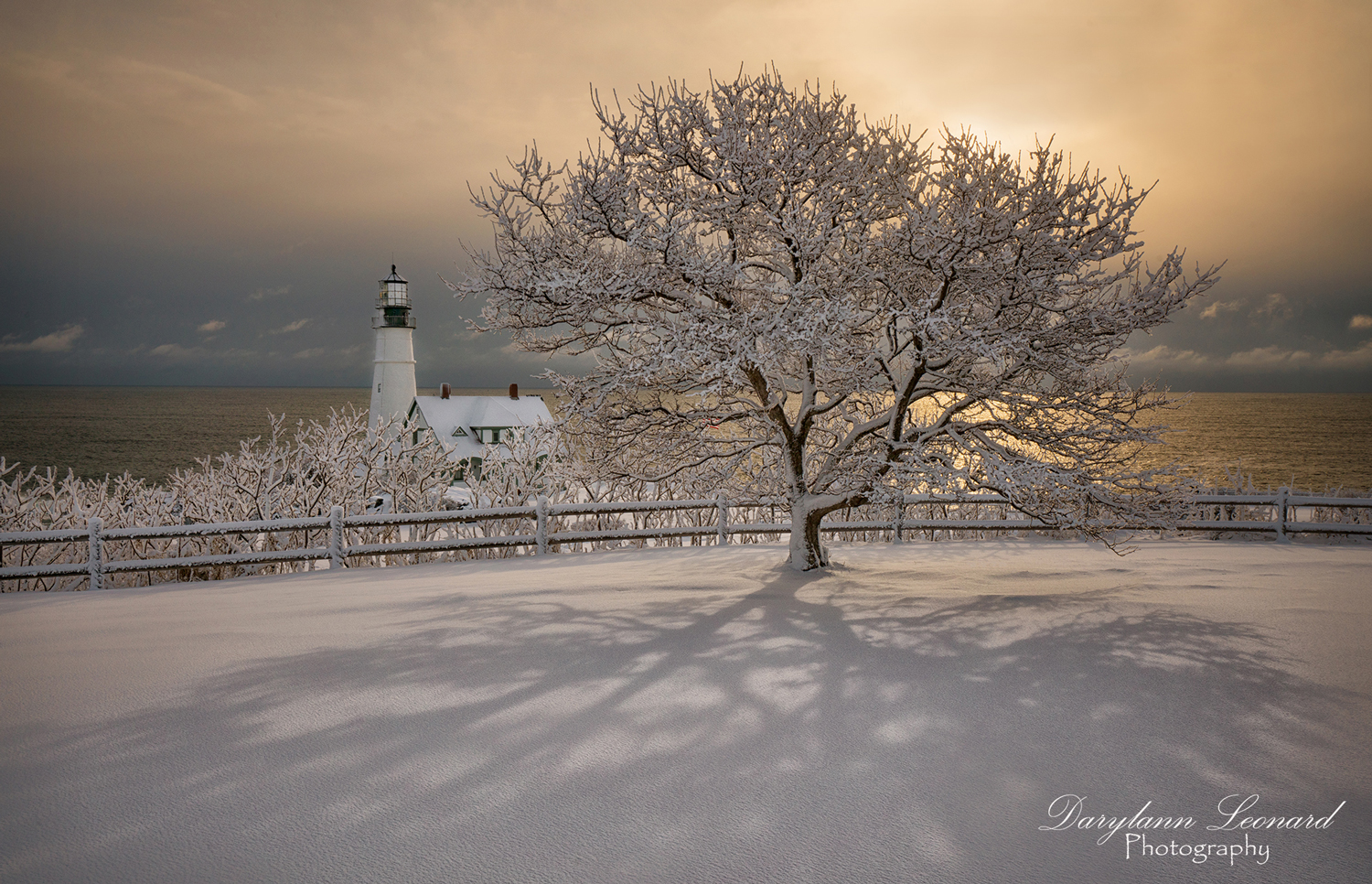 This photo by Darylann Leonard is a great example of showing a well-known subject in a new way. We've all seen (and I've taken) zillions of photos of this lighthouse. It takes something unique to stand out, and this image with mysterious, ethereal light, a wonderful composition, and subtle colors really does it for me.
EVENT HORIZON
Photographed by Olga Merrill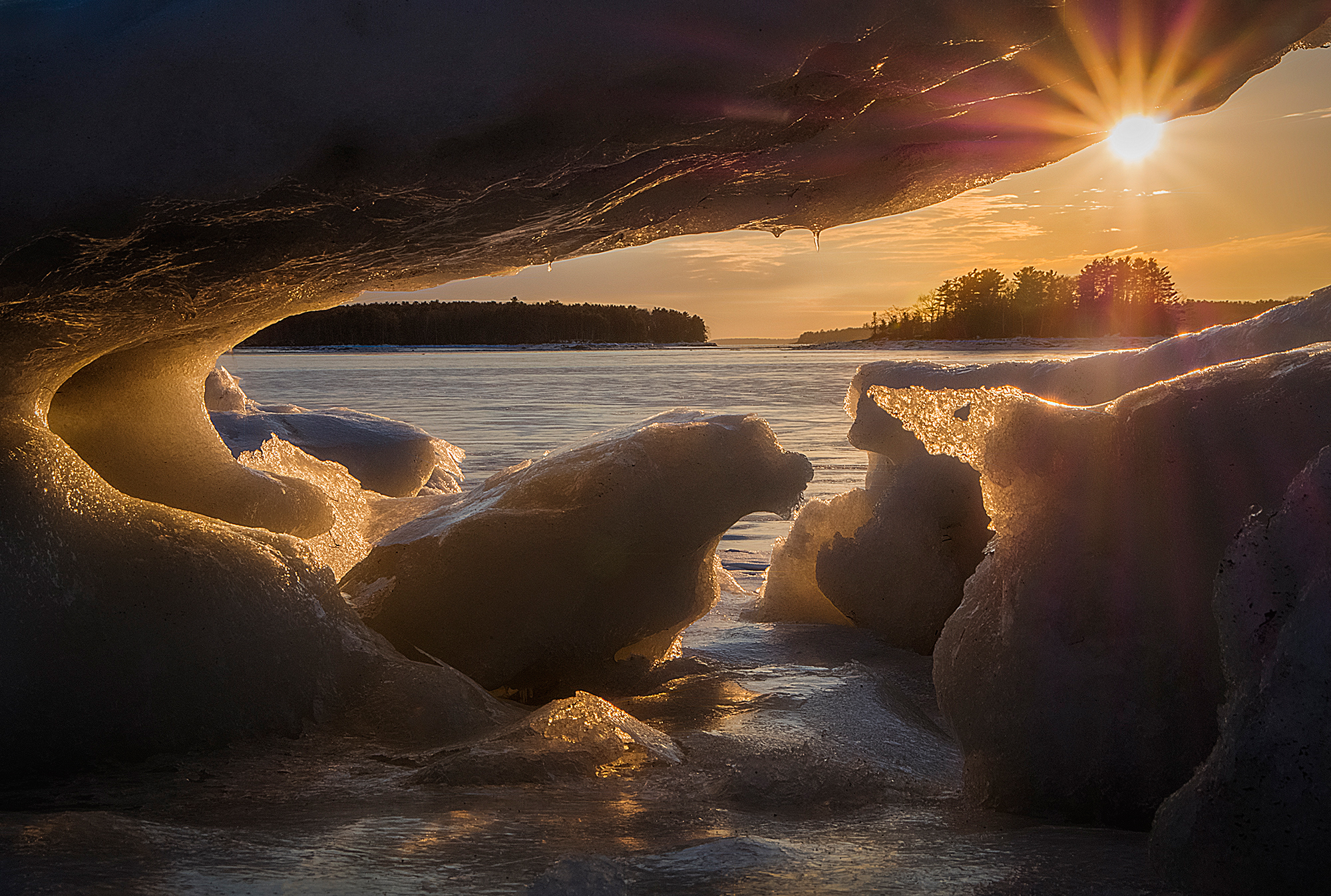 One of the more creative images I've seen this winter has to be this unique view by Olga Merrill. I love how she framed the islands and that sun star is the perfect counterpoint to the sculpted ice.
BLUE SUPERMOON
Photographed by Charles Cormier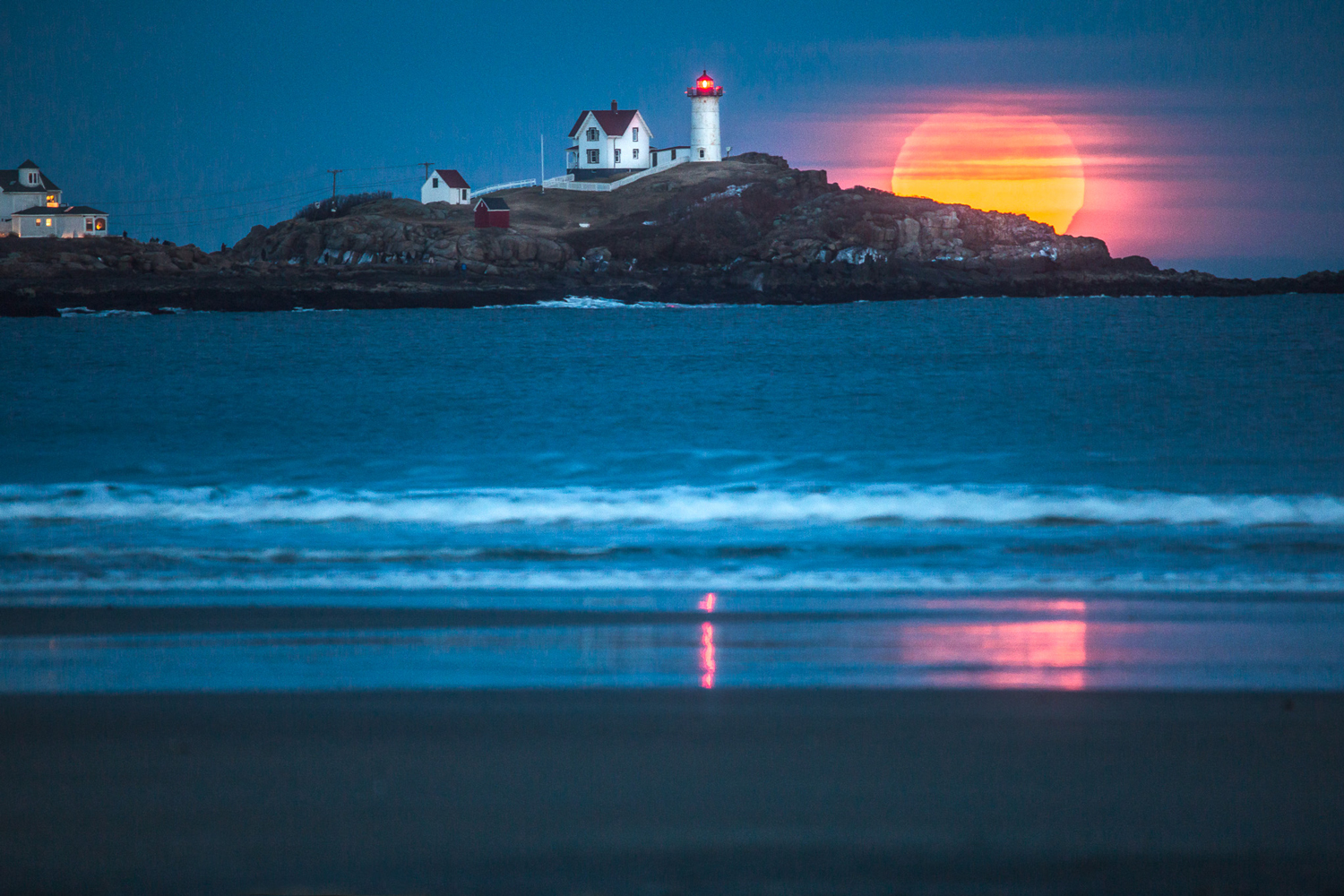 One of my favorite photos from the Super Blue Blood Moon (haha, that name!) has to be this beauty from Charles Cormier. He traveled to Long Sands Beach in York to capture the moon coming up behind Nubble Lighthouse. Great photo, Charles!
CAMDEN SNOWSTORM
Photographed by Ben Williamson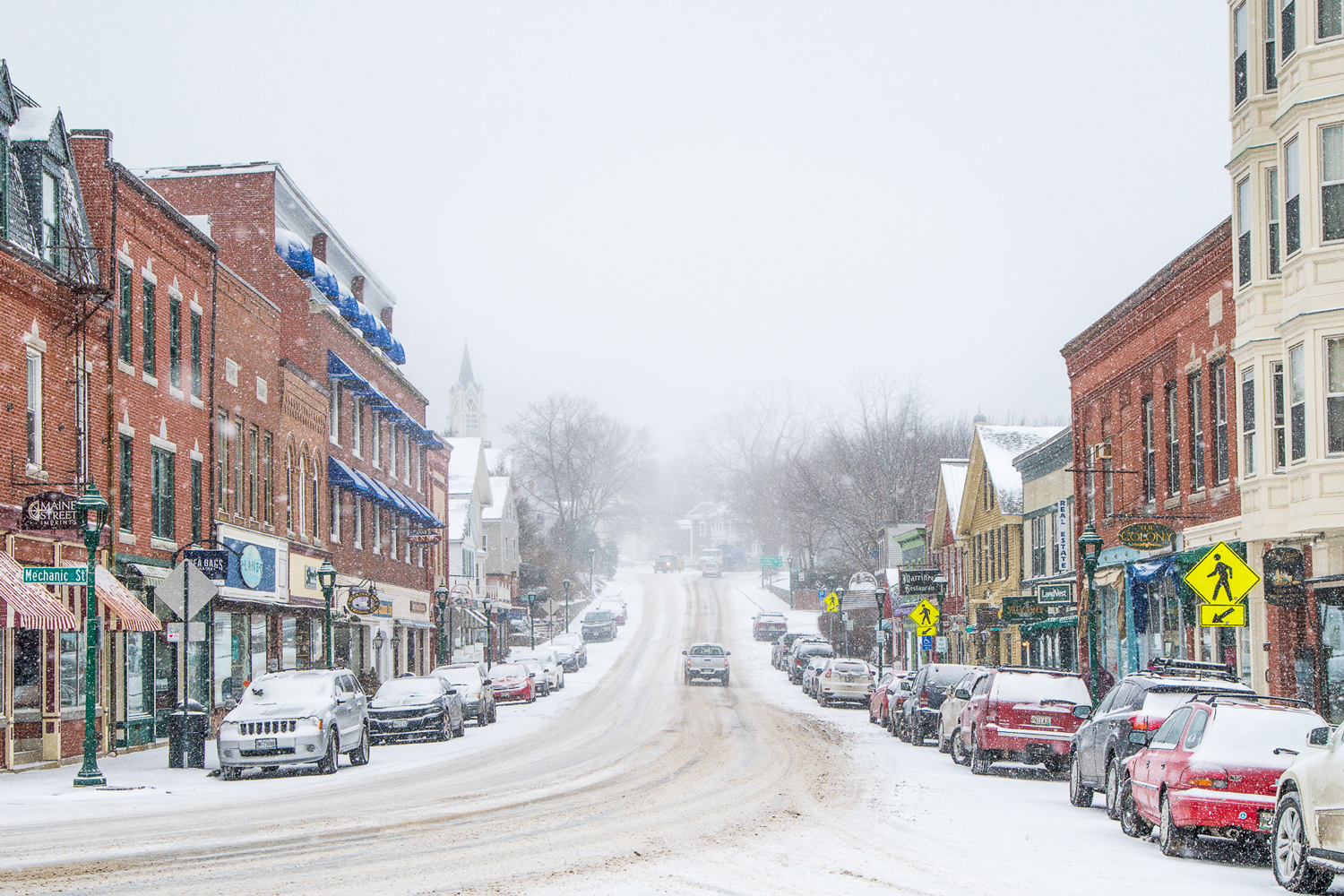 GIANT STAIRS
Photographed by Ben Williamson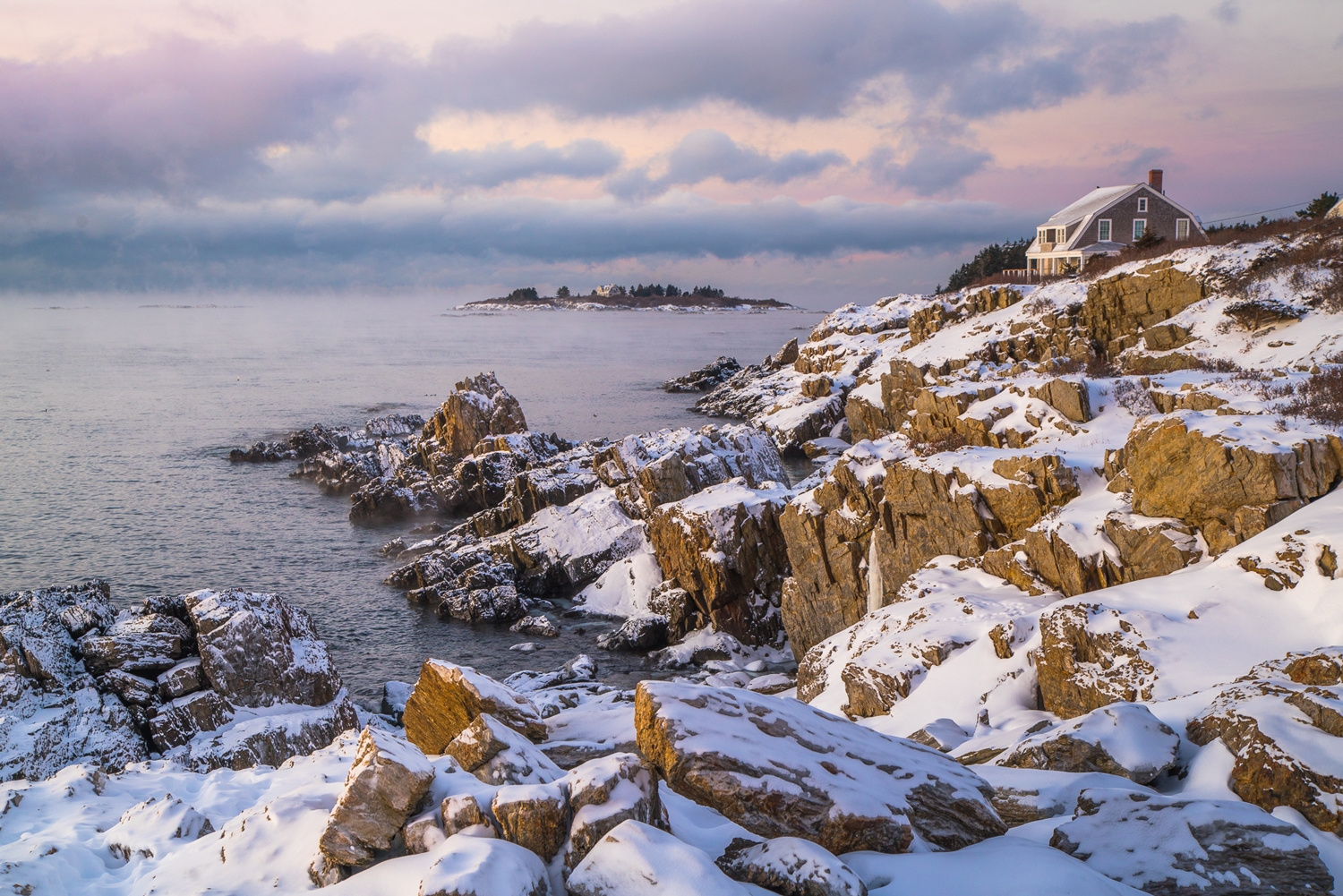 ---