Best Season for Shipyard Pumpkinhead?
Vote and you may win a Shipyard prize pack!*
SPONSORED CONTENT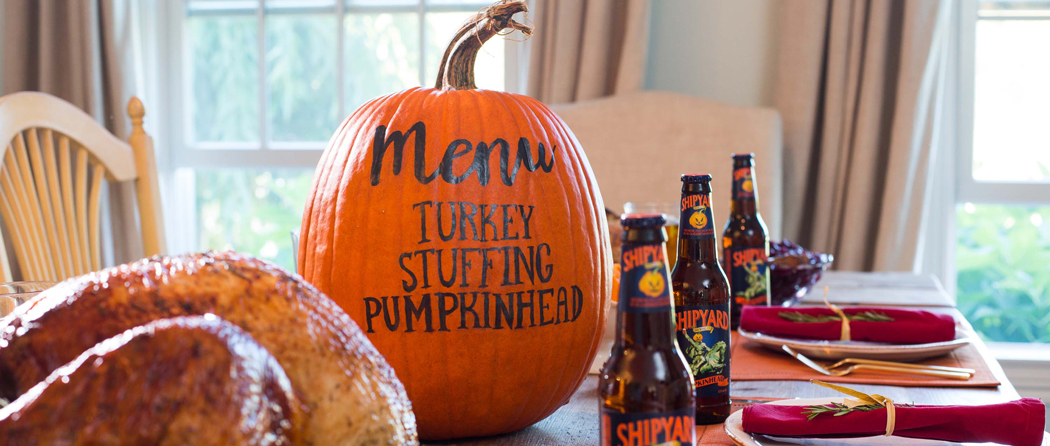 ---
It comes alive once a year, but how long should it live? Shipyard Brewing Company's Pumpkinhead Beer, one of the first and now biggest-selling pumpkin beers, was originally crafted to complement the cooler days and cozy nights through Thanksgiving and Christmas. But "seasonal creep" and a small-but-growing backlash against all things pumpkin has led beer makers and retailers to make pumpkin beers an August – and sometimes July! – through October treat. But if that's the case, what would you drink with leftover turkey sandwiches or pour into your Santa mugs on Christmas Eve? If you had to choose, which months would you pick (October? . . . November? . . . or December?) — as your Pumpkinhead months? Cast your votes and let us know. Can't decide? Go ahead and vote for all three. All voters will be placed in the running to win a Pumpkinhead/Shipyard prize pack!
Vote before December 31 and you could
win a Pumpkinhead/Shipyard prize pack!*
Prize Package Includes: A Pumpkinhead t-shirt, glass rimmer, pint glasses, a stainless steel growler (not filled), and a $50 gift card to the Shipyard store.
Photos courtesy of Shipyard Brewing.
VOTE ONCE — Duplicate entries will not be accepted.
One winner will be chosen at random.
* The prize pack does not include alcohol, however you must be 21 to enter/win.
This giveaway runs through December 31, 2016.
General Down East contest guidelines.
Additional Shipyard Brewing guidelines may apply.