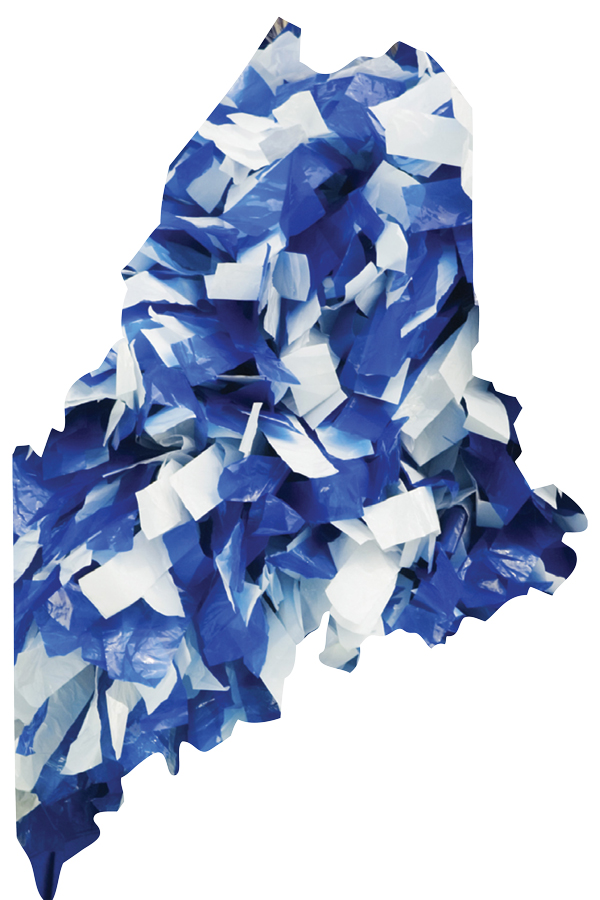 Opinions, advisories, and musings from the length and breadth of Maine
Cranberry Isles
Lobsterman Cory Alley's 40-foot boat, Under Pressure, sank on its mooring, and a GoFundMe campaign raised more than $30,000 to pay for recovery and repairs.
Camden
Area public schools are piloting a plan to eliminate snow days (and summer make-up days). Instead of days off, students will have "remote school days," using prepared materials and online tools to work at home.
Presque Isle
Mary Barton Akeley Smith gave $1 million to UMaine Presque Isle to endow a chair of ag science and agribusiness. It's the largest donation in the school's history.
Oakland
The Universal Cheerleaders Association gave Kaitlyn Berthiaume, Messalonskee High School's only cheerleader, a free trip to Disney World to attend the National High School Cheerleading Championship.
Brunswick
BluShift Aerospace launched a biofueled test rocket from the former Brunswick Naval Air Station. The local firm hopes its nontoxic, nonexplosive fuel can someday replace volatile rocket propellants.
Augusta
After eight years in the Blaine House, former Maine governor Paul LePage said he would switch his legal residency to Florida, where he already owns a house, because the Sunshine State doesn't have an income tax.