BEN'S PICKS
April 2018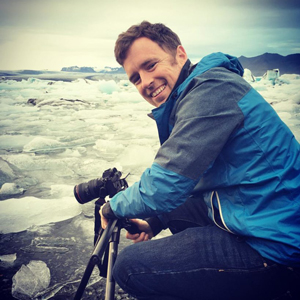 Cynthia Farr-Weinfeld captured this lovely image of Kettle Cove at night. I've seen so many night photos in the last few months, but almost all of them feature a big, blazing Milky Way dominating the image. Cindy bucked this trend and captured a sky filled with subtle, spread out stars, which I think invites a quiet contemplation instead of a jaw-dropping awe. There are also nice details such as the texture of the foreground rocks and the lobster boats sitting in the cove, protected by Richmond Island. The vertical composition invokes a strong pull to the sky, directing our attention where Cindy intended it to go, to the stars. See more of her work on Instagram.
Thanks for sharing your #mainemoments with us. Keep 'em coming.  — Benjamin Williamson, director of photography
My friend Jon invited me out for some night photography and although I value my sleep, I didn't want to pass up on the opportunity to hang out with a good friend who I don't get to see very often. We worked our way along the shoreline and Jon set up his equipment for a time-lapse from Griffith's Head. I had wandered back this way because I wasn't happy with anything I had gotten and it was getting close to dawn. I had just about reached the park boundary when I noticed what looked like reflections of starlight in the surf. Closer inspection revealed a multitude of tiny points of light flickering and sometimes catching a ride whenever a wave came in. It was absolutely breathtaking and mesmerizing to see! I took about 10 frames then tried to call Jon and tell him to hurry over. It went straight to voicemail. By the time I ran back to get him the sky was already turning blue with the first hint of twilight. These moments are so fleeting! — Ben Williamson
The word that first comes to mind when describing this image is dreamy. I love the contrast of the silky smooth water and hard granite, and the pine trees all seem to be reaching for the stars. Getting to a dark location like this is essential for night photography, and being there in person you'd have no problem seeing the spine of our galaxy with your own eyes. See more of Garrett's work on Instagram.
This stunning image from Sand Beach in Acadia comes from John Putnam. I really love the design and composition, which to me forms an implied triangular relationship between the stones and offshore island. That juxtaposed with the strong horizontal lines creates a mood of both peacefulness and hints at the underlying powerful forces at play. The triangle is a power shape! John shared a great description of the image that adds a lot to the meaning he found in making it, and goes even deeper in describing the special relationship of the beach to that island which he visualized so well. Here's what he had to say. "Sand Beach is one of just a few cold water, shell-based sand beaches in the world. Typically, shells completely dissolve in cold water, but that little rocky island you see in the distance, named Old Soaker, creates a current that collects tiny particles of shell that haven't had the chance to fully dissolve and diverts them into the glacially carved cove that is Sand Beach, where they become trapped." Follow John's work on Instagram to see more amazing images.
---