The Blues Spectrum by Scott Cleveland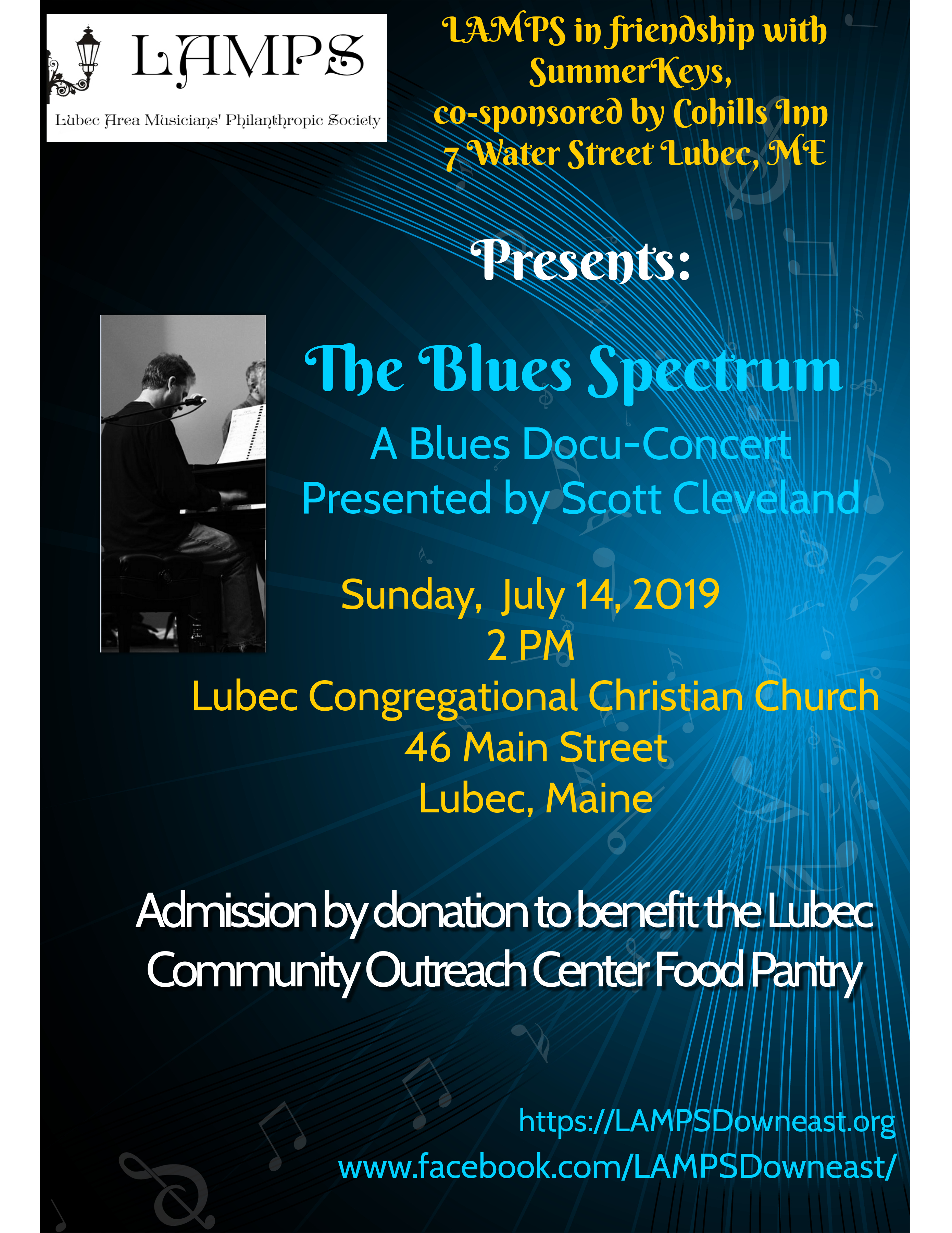 Join Scott Cleveland, blues and jazz musician, at the Lubec Congregational Christian Church, 46 Main Street on Sunday, July 14th at 2 PM to learn more about the blues with his unique docu-concert, The Blues Spectrum.
Cleveland will sing, play, and speak through the history of Blues from the 18th century field hollers to early acoustic Delta Blues, from Chicago Blues to urban Blues Ballads by the likes of Tom Waits and Elvis Costello, to Jazz Blues and more.
Scott Cleveland is a lifelong composer, singer, pianist, music educator, and church musician. He holds a B.M. in Music Education from Berklee College of Music, an M.M. in Music Theory/Composition from UMass Lowell, and a M.Div. from Boston University. He is on the Adjunct Music Facility of UMA.
He has written and produced five independent solo albums and performs original and reinterpreted Jazz, R&B, and Blues as a solo pianist and singer in numerous duos, trios, and quartets. He teaches Jazz piano privately, is a recording studio pianist, and is the Music Director for The Deer Isle/Sunset Congregational Church. He has also just released his fifth independent CD, "Scott Cleveland: Live in Castine."
This event is admission by donation to benefit the Lubec Community Outreach Center's food pantry.