Quietside Chamber Music Festival: Acadie Duo & Friends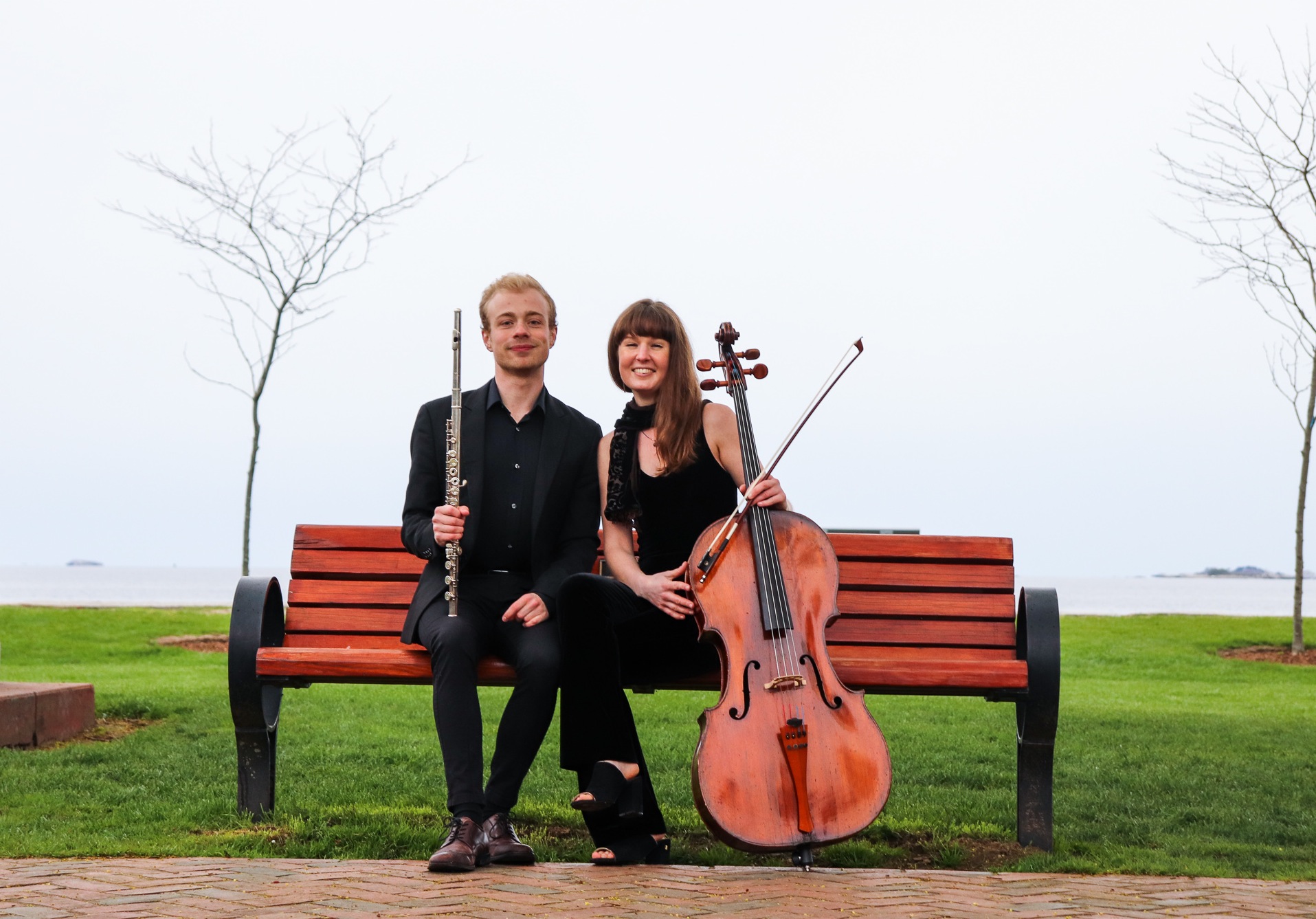 The Quietside Chamber Music Festival presents the Acadie Duo & Friends, Saturday, July 13th at 7:00 PM at the Somesville Union Meeting House in Mount Desert. Flutist Nicholas Southwick and cellist Jaime Feldman are joined by Emily Hale (violin), Shadwa Mussad (viola), and Marilyn Krentzman (oboe) to perform Classical and Baroque chamber music by Vivaldi, Boccherini, and J. C. Bach! Admission by suggested donation; perfect for all ages.
From the Acadie Duo:
"One summer in Rockport ME., our paths crossed performing at the Bay Chamber Music Concerts series. We discovered an immediate musical and personal connection. The following summer found us traveling by lobster boat to Little Cranberry Island to perform music by Haydn and Villa Lobos for the island community. This concert marked the beginning of our musical ventures in the part of Maine the French and Native Americans called "Acadie," meaning an idyllic landscape of beauty and refuge. The name "Acadie Duo" sprang from the term's meaning and our love for Downeast Maine. It has also inspired us to make our music a place of beauty and refuge.