Open Garden Day in Belfast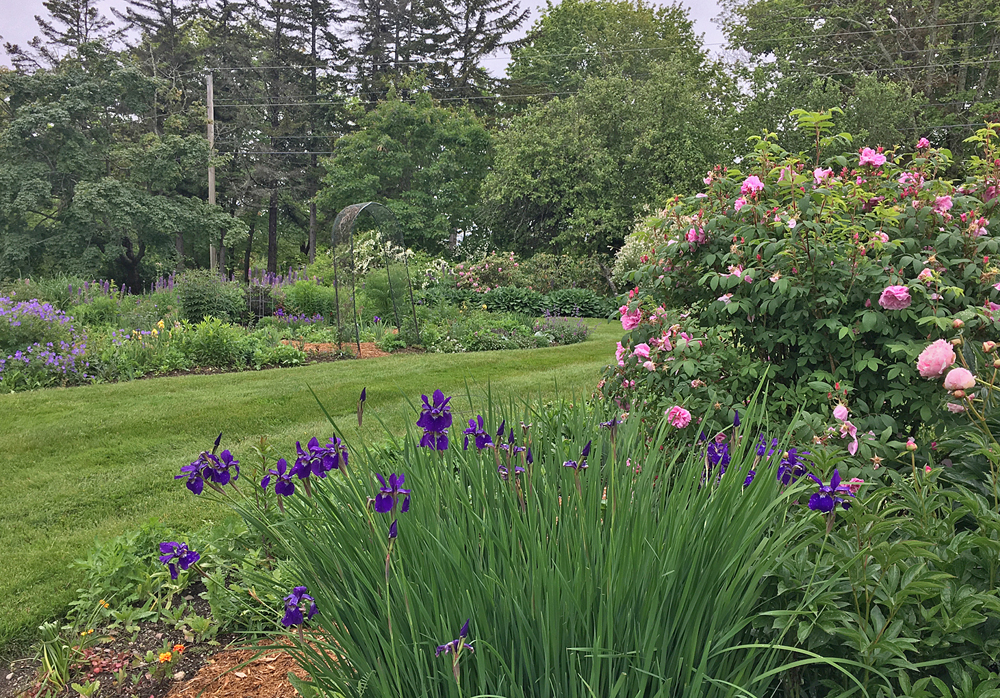 The Belfast Garden Club's Open Garden Day at Mainely Pottery on July 12 offers visitors a large, colorful cottage garden and perennial beds enlivened with annuals, as well as the chance to explore the shop and Jamie Oates's spacious pottery studio. The work of thirty Maine potters is represented in the shop—and as expected includes vases filled with cut flowers from the gardens. The garden, shop, and studio are located at 181 Searsport Ave. (Rt. 1) in East Belfast and will be open from 10 a.m. to 4 p.m, rain or shine. A $5 donation helps the Belfast Garden Club fund public gardens and contribute towards a Unity College scholarship.
The gardens are shop co-owner Jeannette Faunce's not-so-secret passion. After studying horticulture and landscape design, Jeannette decided she wanted to garden simply for the love of it, not as a career. She is a colorist who uses plants as her medium, growing different annuals every year to combine with the perennials and shrubs, creating a changing tableau. Many shop customers also come for the gardens and sit awhile on the deck, taking in the beauty. For more information or for directions, visit belfastgardenclub.org.