Much of Maine goes into hibernation in winter. Indeed, in some parts of the state, entire villages become virtual ghost towns. Not Fort Kent.
Hiking Maine's leg of the long (incredibly long, and still lengthening) International Appalachian Trail.
Where to go for the best art gallery, seaside campground, music venue, wilderness adventure, and sun set. Photograph by Will...
A controversial new law – aimed at the Aroostook County mount – loosens state regulations for open-pit mining. By Jeff...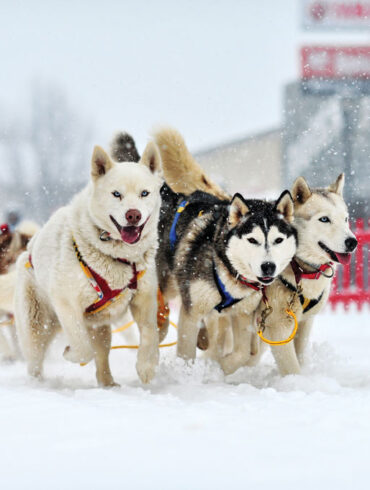 Musher Ashley Patterson says the Can-Am Crown is the most physically and mentally challenging dog sled race in the East.
Fill up the tank and get behind the wheel. In a new book Dan Tobyne shares the best drives Maine has to offer.
An evening snowshoe across a frozen lake to see the northern lights turns into a fight for survival.
Aroostook County potato farmer Jim Gerritsen leads organic growers' fight against genetically modified foods.
Carey Michael Kish, editor of the AMC Maine Mountain Guide, share his favorite hikes you may have never heard of....