Our Favorite Letter
Photographed by Benjamin Williamson
Each month, Down East editors select our favorite response to "Where in Maine?" The winner receives a Down East wall calendar. Here is our favorite letter from April.
---
T
hat beautiful photo has to be of Pennellville in Brunswick. My daughter once said of that tree in winter, when its branches are truly expressive, "It's doing an interpretive dance." The neighborhood reaches down to the sea, where those old ships were launched. One of my favorite places on earth!
Charlotte Agell
Yarmouth, Maine
---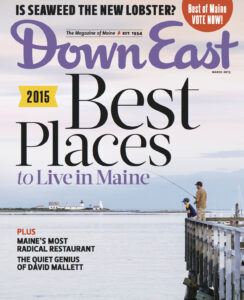 Kindle your memories of Maine every month, with a subscription to Down East, the Best of Maine. Gift subscriptions available.
---