CLASSIC NEW ENGLAND ROPE WREATH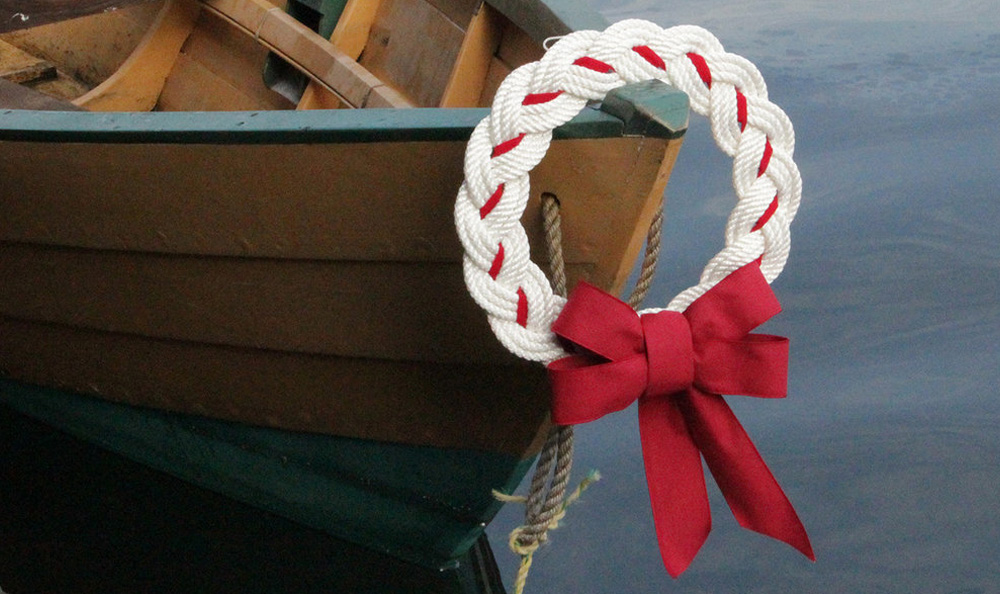 The Classic New England Rope Wreath is hand-crafted and decorated with an antique red velvet ribbon and matching bow. Bring style to your front door this season!
First Harbor Company is home of the New England Rope Wreath traditional knot work. Steeped in tradition and embodying a work ethic representative of Coastal New England.
Each Wreath is hand-crafted by Mr & Mrs Peach in Marblehead with quality, American-made materials.